FRIGOVENT DOO is the right choice for your business.
The company started providing service center operations like laser cutting, bending, punching, welding and assembly and constantly renewing equipment so we can continue to offer the latest technologies. For all your needs with FRIGOVENT DOO you'll be in good hands because our team will put their skills, experience and dedication for your project.
We are constantly improving quality of our products and services, providing technological and technical solutions and services that we result in the highest quality in the industry worldwide.
LASER CUTTING SERVICES
FIBER LASER CUTTING MACHINE NUKON NF PRO
High process productivity
High process productivity.
High processing speeds up to 20m/min for vertical movements.
High accelerations up to 6G.

Features:
Very fast capacitive height sensing (100 μsec update cycle)
Machine controlled dynamic focus adjusment
Rugged mechanical design
Consumable exchange

Technical Specifications:
Sheet dimensions – 2030-4050mm
Resonator (IPG) – 3 kW
Laser Fiber Diameter – 100μm
Maximum Cutting Capacity
Mild Steel – 18mm
Stinless Steel – 10mm
Aluminium -8mm
Brass – 5mm
Copper – 5mm
Working Table Height – 900mm
Max. Loading Capacity – 2000kg
Axis:X-Axis-2030mm Y-Axis – 4050mm Z-Axis – 6050mm
Acceleration Speeds (G) – 1.5G
Rack and Pinion (Servo Motor)
Linear – 3G
Positioning Accurasy – .05mm
Repeatability – 0.02mm
Need fiber laser metal cutting?
Do you need precision, efficiency at the affordable prices?
We have techology and knowledge for the top class services.
METAL BENDING SERVICES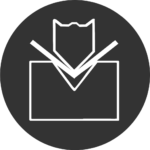 PRESS BRAKES AMADA PROMECAM
FRIGOVENT DOO has high performance metal bending press brakes for sheet metal up to 4000mm length. Thanks to our CNC metal bending presses with eight axes and a very experienced staff, the most complex parts can be easily produced in the shortest time.

Technical Specifications:
Tonanage (KN) – 1 700
Table width (mm) – 4000
Motor power (kW) – 11.
Open height (mm) – 450
Stroke lenght (mm) – 180
Troat depth (mm) – 410
Approach speed (mm/sec) – 100
Bending speed (mm/sec) – 1 to 8
Return speed (mm/sec) – 1 to 80
Material thickness (mm) – 0.5 to 30
Die opening – 4 to 250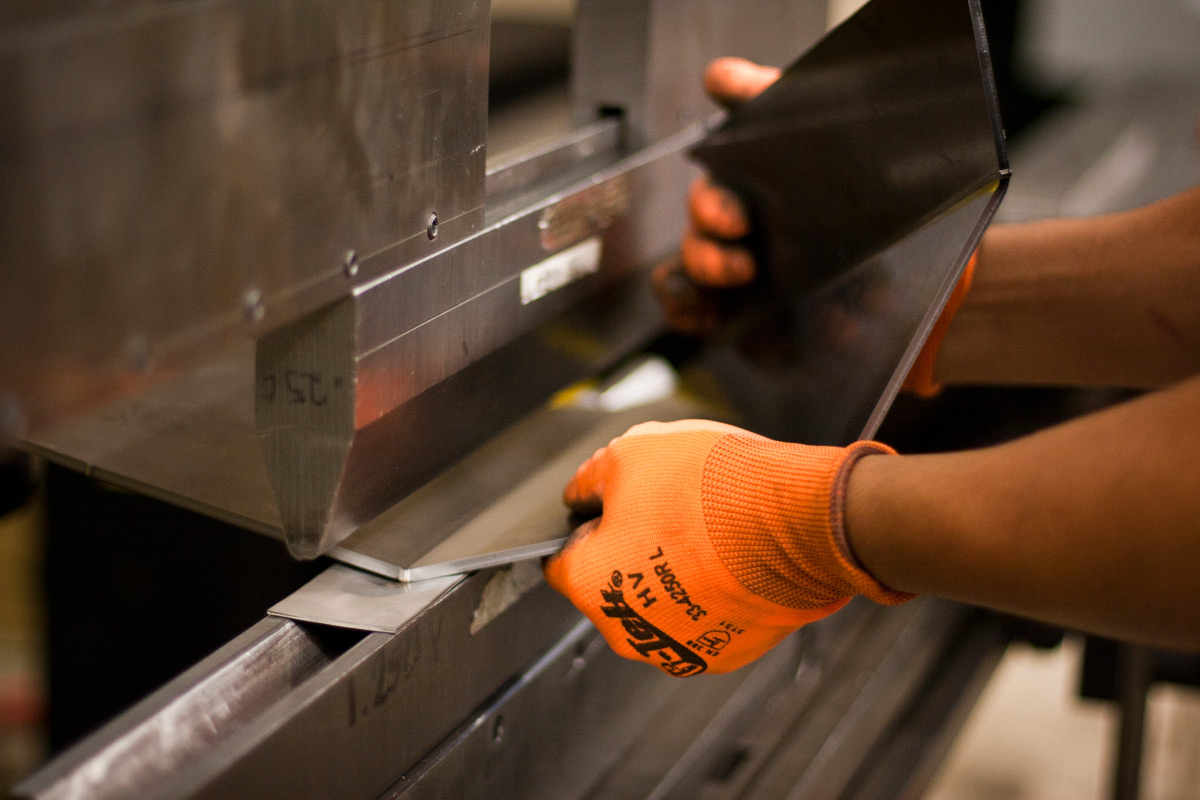 Need Frigovent metal bending services?
Frigovent has the know-how to help you get the services you need with your materials or our at the top class speed and quality.
METAL PUNCHING
AMADA PEGA CNC TURRET PUNCH PRESS
Frigovent offers precise and fast metal punching.
FRIGOVENT DOO punching machinery is used to extrude, emboss, fold, to mark and chamfer a variety of metals.
The company relies on a varied inventory of cutting and forming tools to meet our customer's punching requirements.

Punching System Specifications:
Press Capacity – 33 Tons
Press Stroke – 1.575″
Stroke Rate (X/Y) -Pitch     Stroke   Stroke Rate
0.312″  1.575″   350
1.000″  1.575″   200
Maximum Hole Diameter – 4.500″
Tool Type – Amada Thick Turret
Turret Rotation Speed – 25 RPM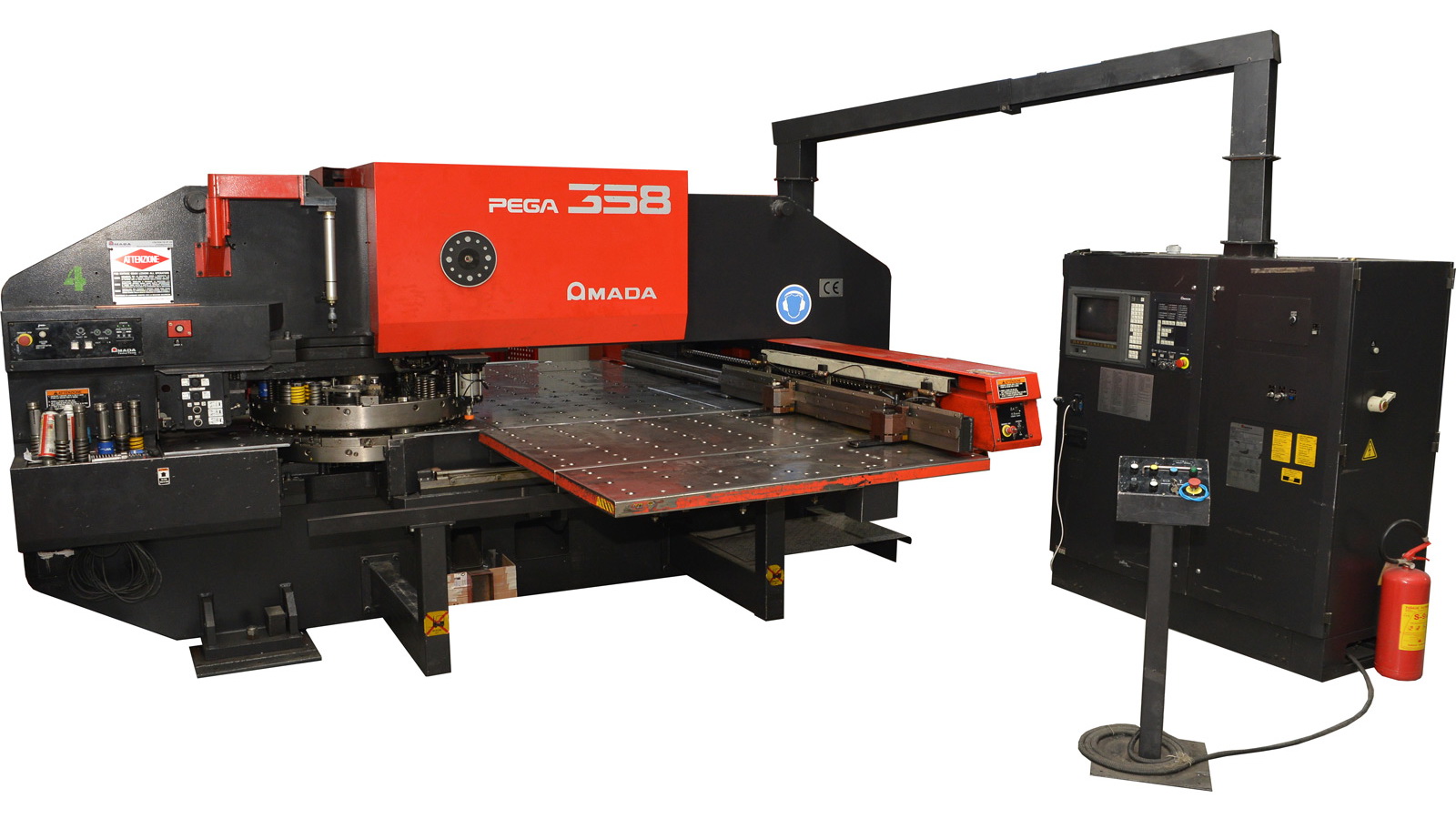 Need Frigovent punching services?
Do you need precision, efficiency at the affordable prices?
We have techology and knowledge for the top class services.
METAL WELDING
FRIGOVENT DOO can rely on the Welding and Finishing Department to carry out the most complex jobs.
Talented welders use the latest equipment and MIG or TIG techniques to weld steel, stainless steel and aluminum.
Frigovent team ensures that welding processes meet the requirements of clients, work at a high quality and to assist clients in complying with industry recognized international and national codes and standards. We provide welding services for customers in a wide range of industries, all of whom share similar challenges in meeting quality, safety and compliance requirements.
Welding services include:
Pipe
Tube
Vessel internals
Boilers
Weld overlay
Vessel repair
Corrosion recovery
Our experienced welders are capable of performing welding services on all grades of:
Stainless steel
Carbon steel
High- and low-temp alloys
Exotic metals such as: titanium, monel and iconel
Need Frigovent welding services?
Do you need precision, efficiency at the affordable prices?
We have techology and knowledge for the top class services.