Meat Processing Chambers
AIR-CONDITIONED CHAMBERS FOR MEAT SMOKING AND DRY-AGING
Do not waste your precious time on choosing the suppliers and contractors, controlling and coordinating activities, low prices, and bad estimates while solving current issues.
That is our job!
We only need to agree on the primary amount of money to be invested and key elements. We efficiently implement your project, on time, and with the maximal effort to stay within your budget. We can provide additional resources that you need to make your investment come to fruition.
It is certain that just a small part of preconditions for a good product is fulfilled by reaching required temperatures during the technological treatment and food storing. It is well-known that a proper and high-quality treatment without a doubt includes not only reached temperatures, but also optimal humidity, air flow speed control, the way of storing, the speed of cooling and freezing products, as well as many other elements.
Air-conditioned chambers
for meat smoking and dry-aging
Air-conditioned chambers are devices intended for the technological process of non-thermal fermented products with a possibility of using starter cultures, GLD or classic production of fermented air-dried salami, sausages, ham, bacon, and other types of smoked meat.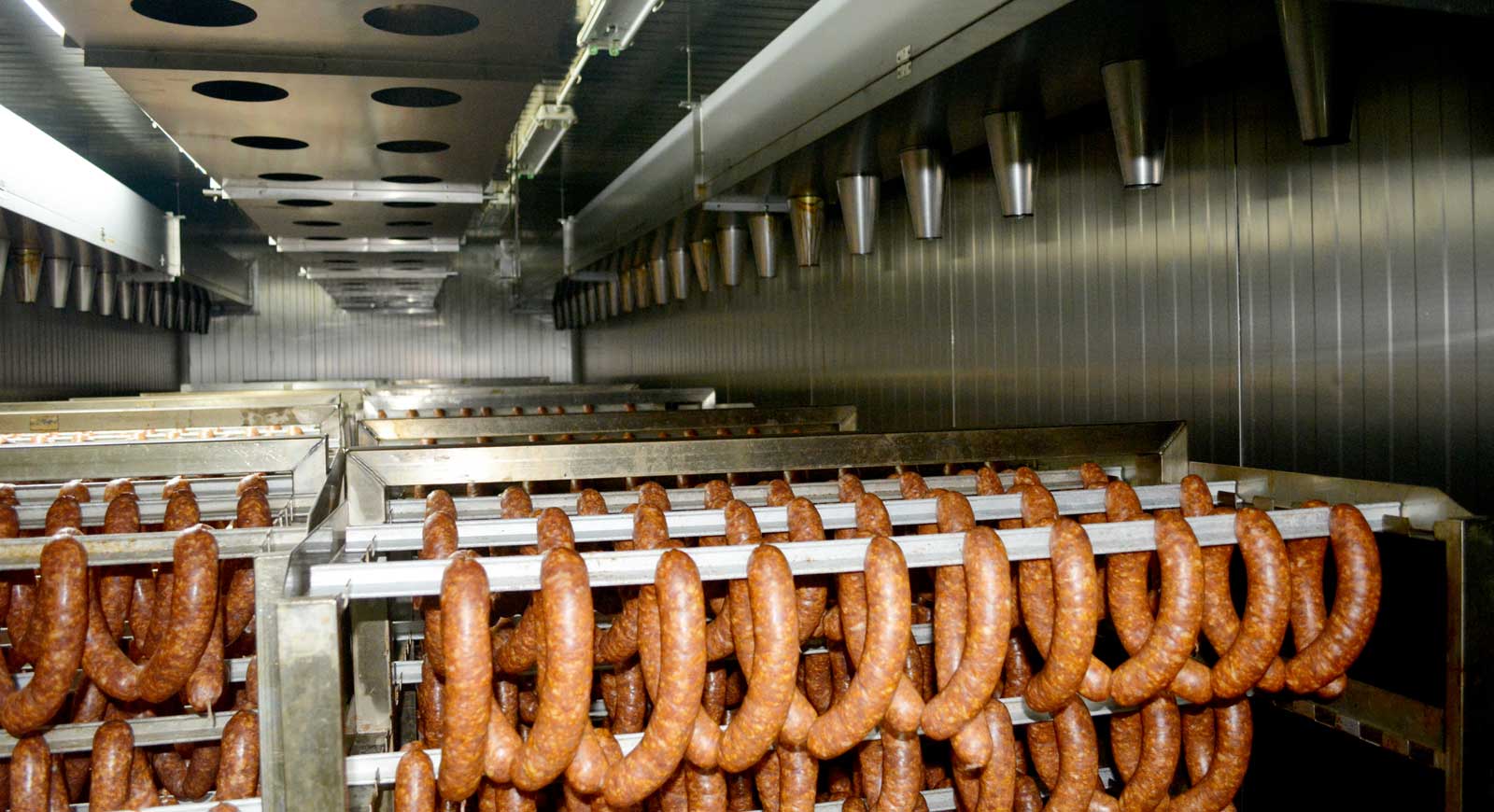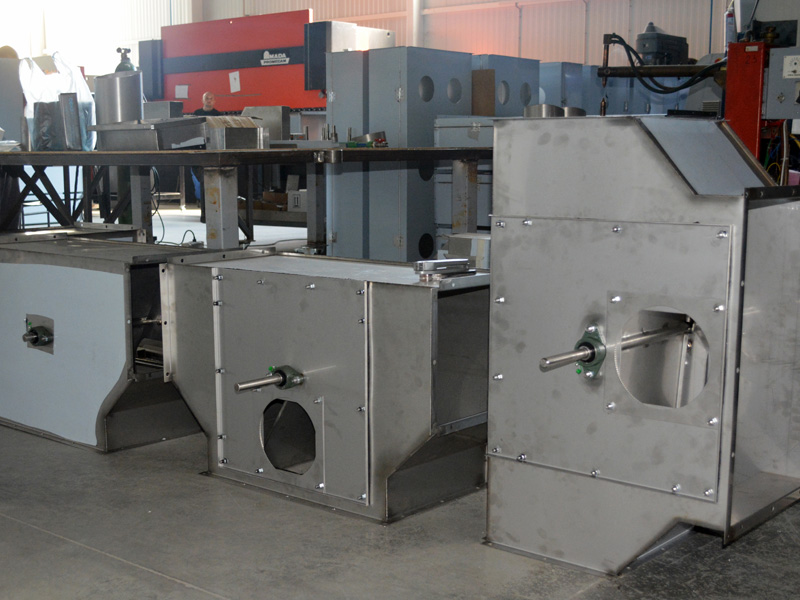 Microprocessor command system of air-conditioned chambers ensures optimal heat flow, humidity, speed and direction of air circulatory flow, fresh air intake, and circulatory air change. Regulatory regime could be chosen depending on:
Absolute humidity
Enthalpy
Basic air flow
Cold smoking chambers are primarily intended for the first phase of fermentation (dry-aging, drying and cold smoking), and by changing these parameters and excluding the smoke generator, we can use the same chamber for the second phase of fermentation as well - ripening, drying, storing; and separately chambers for dry-aging which are intended for the second phase of fermentation - ripening, drying and storing.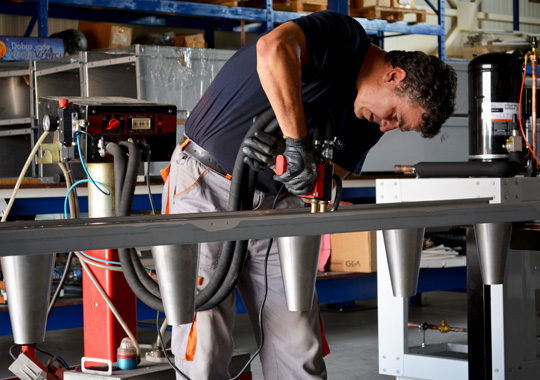 Interested in building project with us?