Prima Line Blast Chillers
The PRIMA line consists of 3 blast chiller solutions - simple, functional, reliable and economical.
Frigovent Prima Line Blast Chillers are the professional solution for HoReCa industry, from the small bakeries and patisseries, gastronomy, hotels and restaurants. Designed for professional options, immediate and easy to use, they are provided with standard equipment already complete:
command panel, intuitive and simple to use is placed on the door; easy to remove.
rack structure for both gastronomy and pastry trays is easy to remove
core probe included
mechanical stop point of the gasket door: anti frost
adjustable legs with a margin of about 10 cm
the structure entirely made of ground stainless steel is designed to ensure maximum safety and at the same time easy cleaning for both the interior and exterior: there is no recess, no blind corner and the inner chamber is rounded.
the inner chamber is also designed for an even air circulation with indirect ventilation: the air flows are directed to the sides of the chamber and not directly to the food
the packaging is of A+ type, therefore the sealing and packaging standards are more superior and reliable.
RAPID BLAST CHILLING AT +3°C
Good and quickly, together for the first time.
Quickly lowers the core temperature of just cooked hot food to +3°C. By quickly dropping through the 40°C to 10°C temperature range Freddy blocks evaporation and prevents bacterial proliferation. Ideal for preserving the quality, fragrance, colours and aromas of food, tripling its shelf life. Any cooked food can be blast chilled and kept in the fridge for up to 7 days.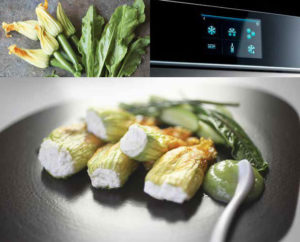 SHOCK RAPID FREEZING (+70°C AT -18°C)
Blast chilling means preserving flavour.
As Freddy quickly reaches a temperature of -35°C inside the cabinet, the shock freezing cycle rapidly takes food to -18°C at the core. In this way preservation is perfect and when thawed food will be exactly as it was when fresh. Shock frozen food can be kept in the freezer for up to 6-8 months.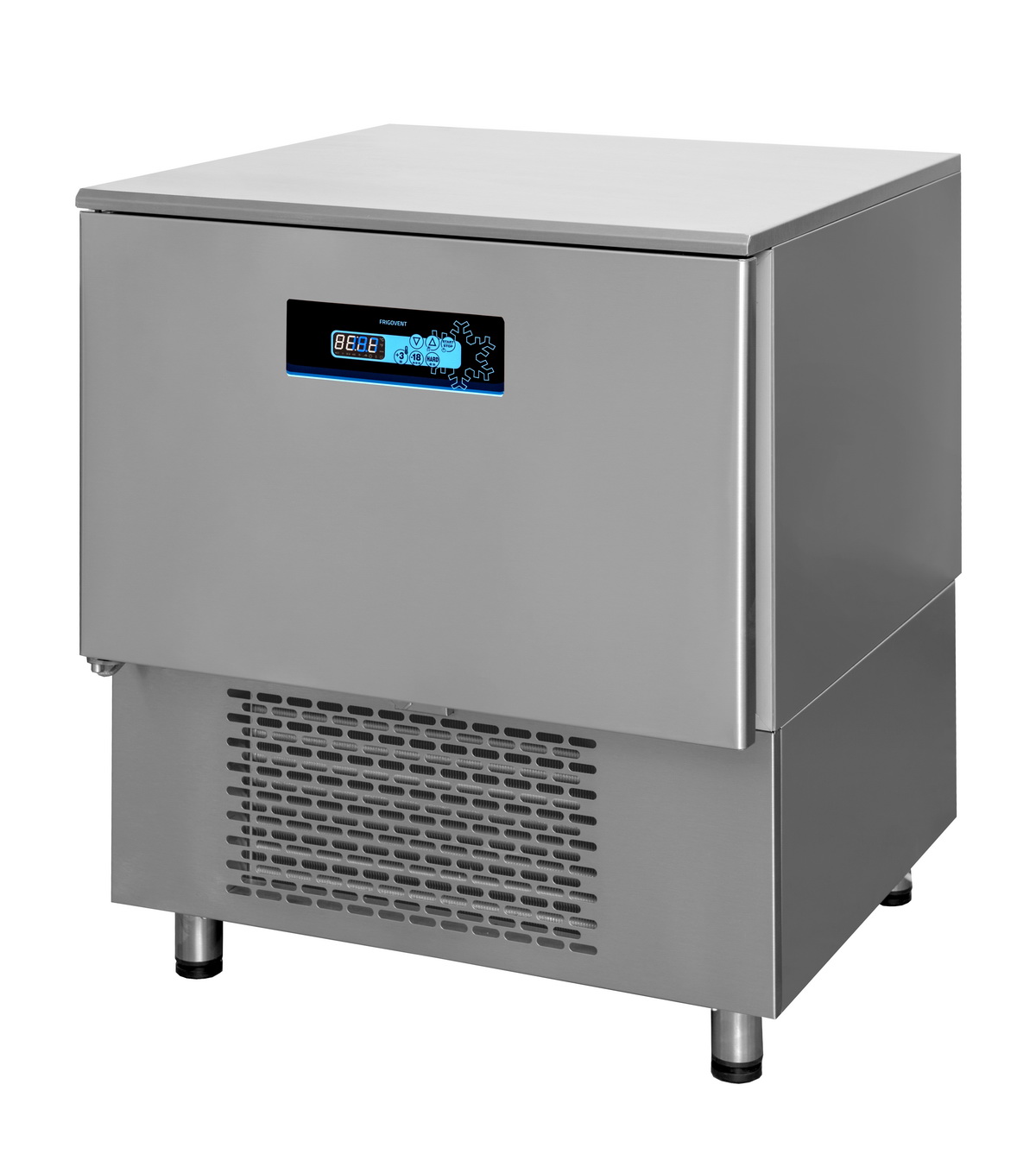 PRIMA 5
Specification
Warranty
18 months
Pan capacity
5 (GN1/1 – 600x400)
Distance between trays
GN 60 mm – PASTRY 55 mm
External dimensions
L745 x P710 x H870 mm
Net weight
95 Kg
Gross weightr
110 Kg
Power
900 W
Voltage
AC 230 V - 50Hz
Output at +70°C +3°C 90'
13 Kg
Output at +70°C-18°C 240'
7.5 Kg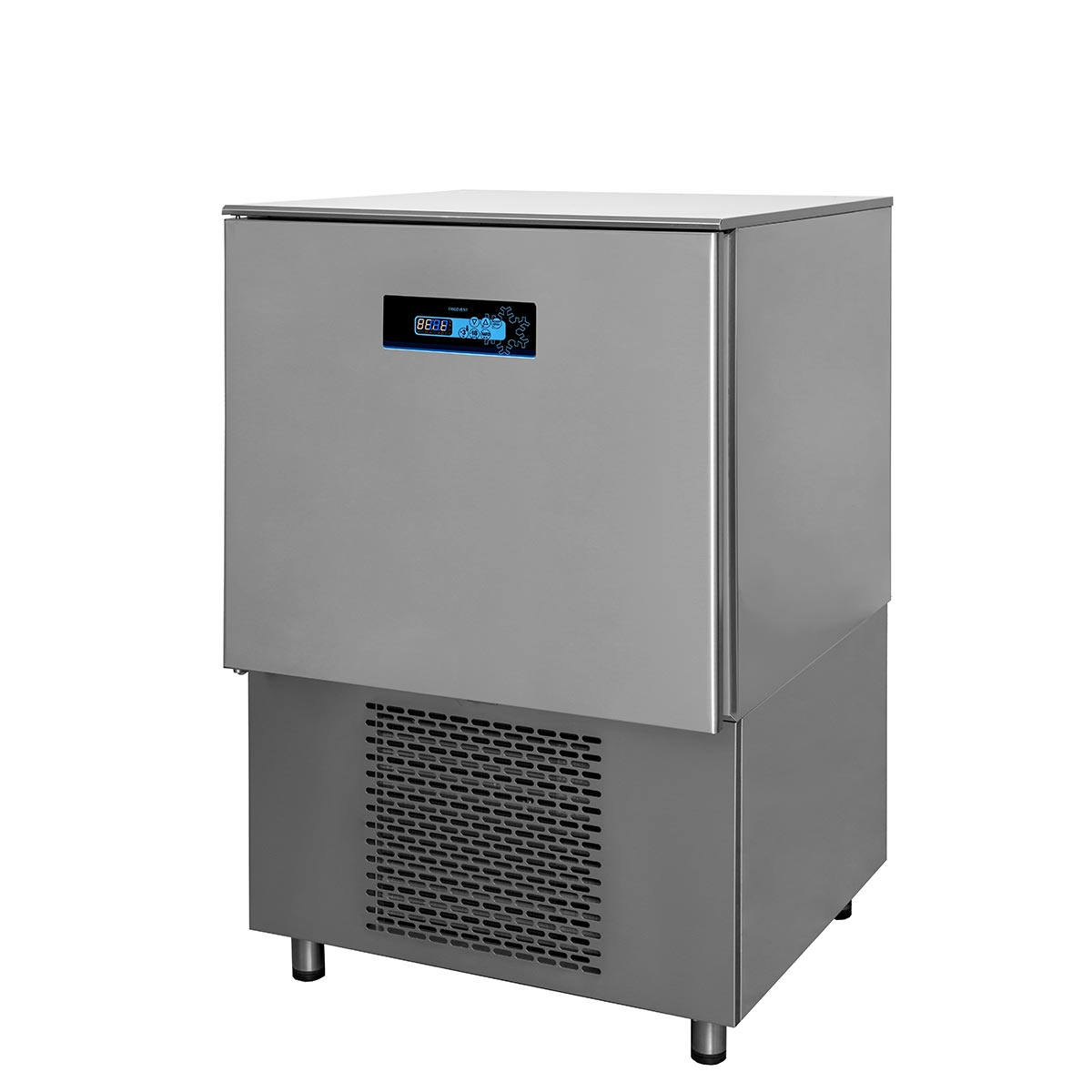 PRIMA 8
Specification
Warranty
18 months
Pan capacity
8 (GN1/1 – 600x400)
Distance between trays
GN 65 mm
External dimensions
L790 x P800 x H1250 mm
Net weight
143 Kg
Gross weightr
163 Kg
Power
1.400 W
Voltage
AC 230 V - 50Hz
Output at +70°C +3°C 90'
19 Kg
Output at +70°C-18°C 240'
11 Kg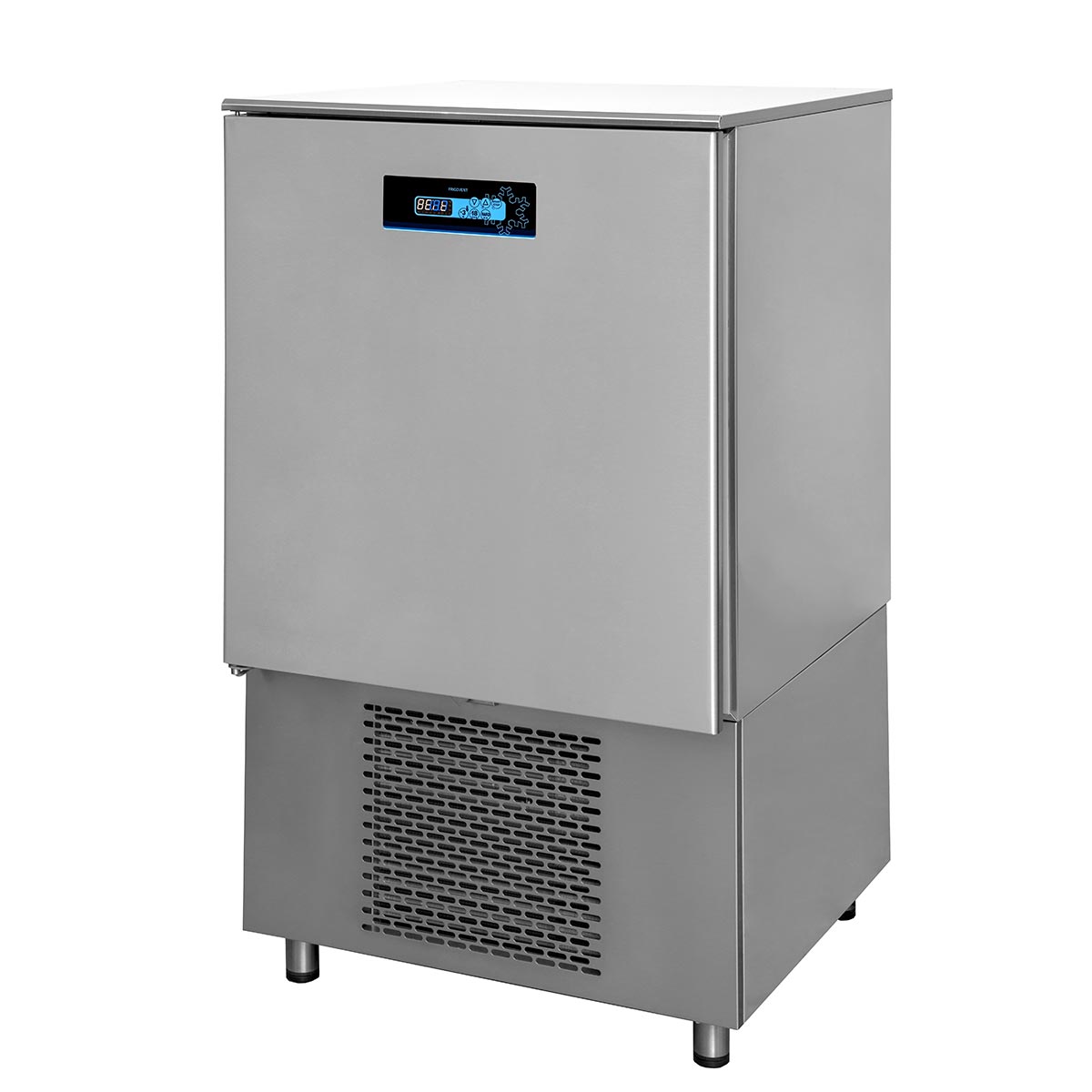 PRIMA 10
Specification
Warranty
18 months
Pan capacity
10 (GN1/1 – 600x400)
Distance between trays
GN 65 mm
External dimensions
L790 x P800 x H1410 mm
Net weight
153 Kg
Gross weightr
174 Kg
Power
1.500 W
Voltage
AC 230 V - 50Hz
Output at +70°C +3°C 90'
21 Kg
Output at +70°C-18°C 240'
14 Kg